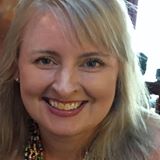 Kelly Lee is an award winning author who lives in Heath, TX, a suburb of Dallas, with her husband, two daughters, and three dogs.
Kelly's first book, Murdering Eve, won the 2011 Readers' Favorite award for Best Fantasy Romance, and was a finalist in the Golden Quill awards for Best First Book. She is a proud member of Romance Writers of America.
Kelly holds an MBA, and when her alter ego isn't toiling away at a full time corporate gig, reading, or hanging with the kids – she dreams of traveling, drinks copious amounts of wine with incredibly supportive girlfriends, and eats as much sushi as she can realistically endure.