Welcome!  Thank you for visiting.
This is the home of Kelly  L Lee, author of Fantasy Romance and Contemporary Fiction.  Kelly loves to hear from her readers, so send her an email or visit her on Facebook or Twitter.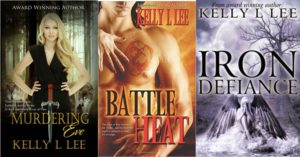 The Four Realms series is currently available on Amazon, Barnes and Noble,  and other fine online retailers.